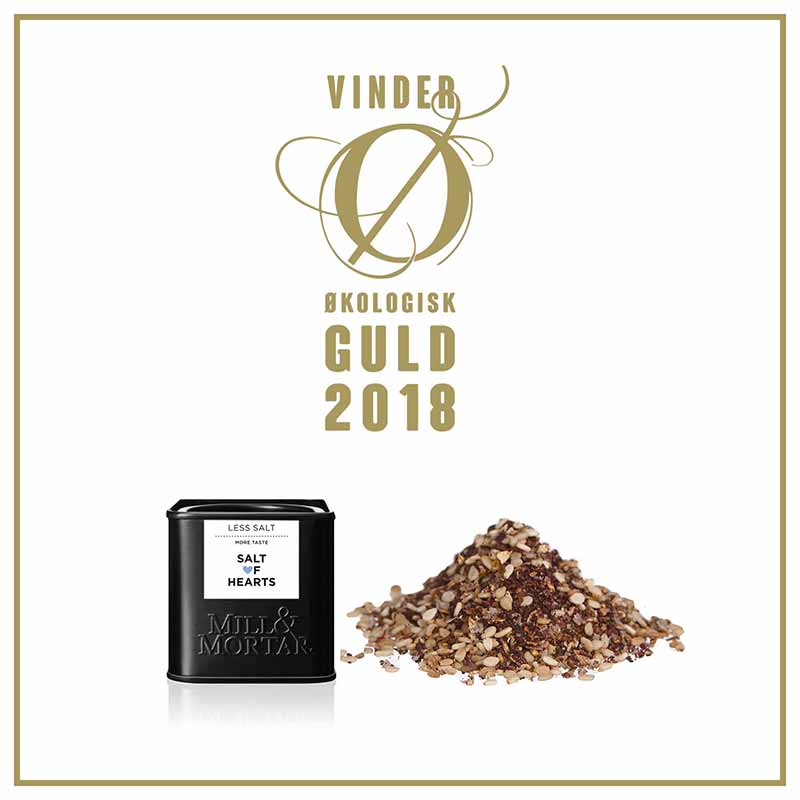 Krydderiblandingen jeg har udviklet sammen med Mill og Mortar har vundet prisen Økologisk guld.
Det er den tredje pris Salt of Hearts har vundet. De to første var på Belgiens to største fødevaremesser, for bedste innovative produkt.
Og det er vi rasende stolte af.
Salt og Hearts kan købes i Føtex, udvalgte Meny og Inspiration.